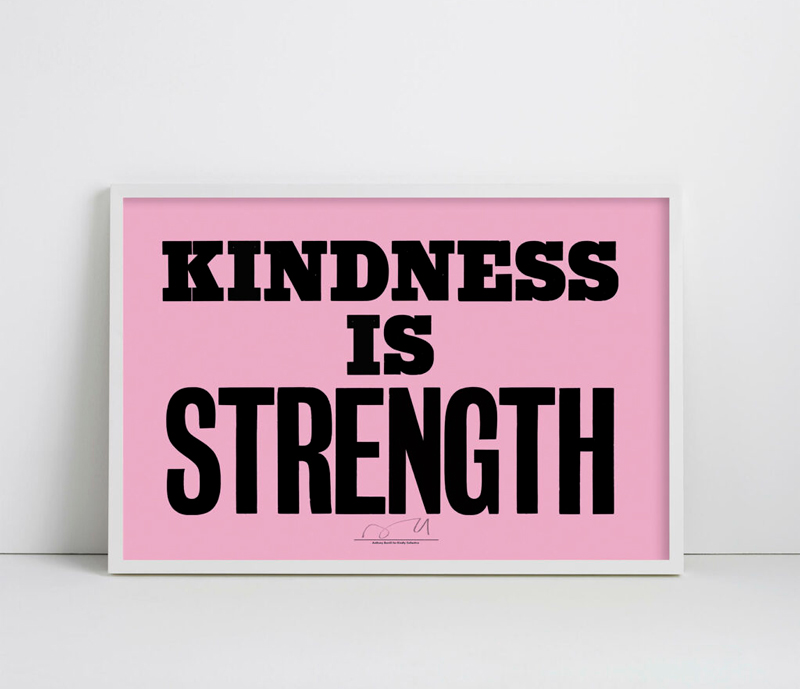 'Kindness Is Strength' limited edition letterpress print by Anthony Burrill
'Kindness Is Strength' limited edition letterpress print by Anthony Burrill
Very limited edition – only a small number available. All proceeds to charity.
Signed by the artist, unframed, 76 x 51 cm (30 x 20 inches)
Wonderland Communications has teamed up with graphic artist, print-maker and designer Anthony Burrill to spread a little kindness and love with this beautiful very limited edition print in his signature letterpress style. All proceeds from sales will be split equally between two charitable organisations: Caring in Bristol and a whale and dolphin conservation project in Senegal. Available from World Kindness Day (13th November 2019) for one month only.
£100 unframed plus postage (£8)
COMING SOON
40 in stock
---