BOO! Did we scare you? Yeah, probably not.
It's that time of the year where all things go bump in the night. And while Halloween might be a little different this year, it hasn't stopped us cooking up something spooky – or should we say soupy – for one of our clients: Heinz Cream of Beanz Tomato Soup.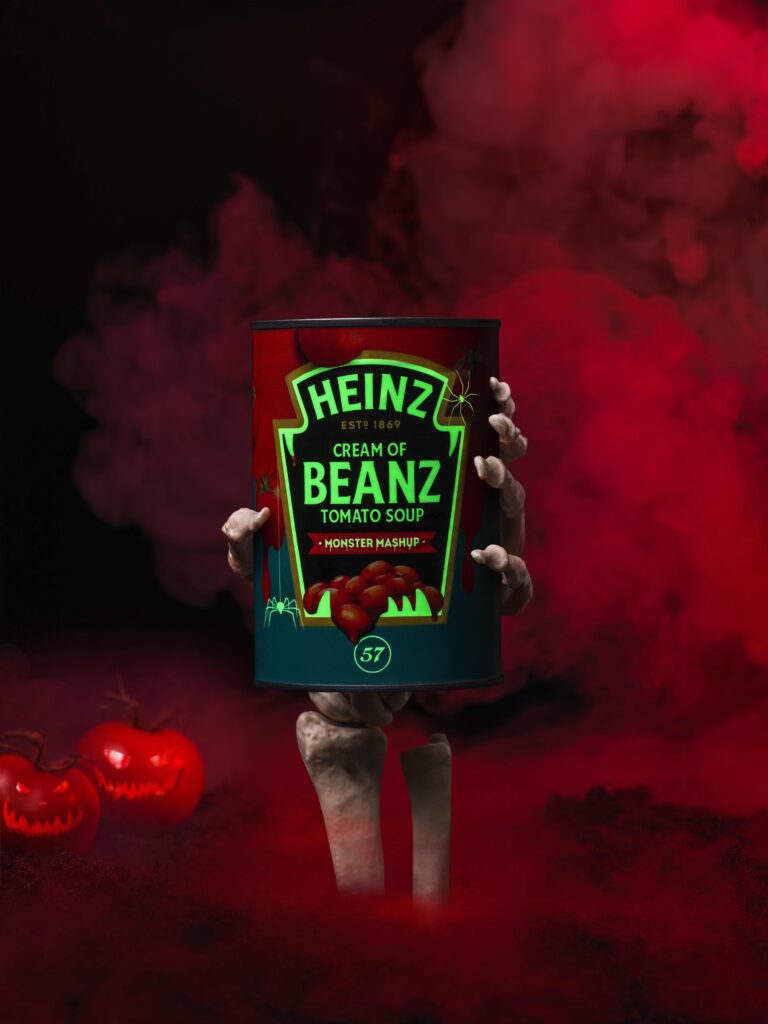 A monster mash-up of the iconic Heinz Cream of Tomato Soup and Heinz Beanz, it was created as part of Heinz Soup's 110th UK birthday celebrations – and even comes in a glow in the dark can!
Not only has it created a frighteningly large debate amongst Heinz fans; the Metro, Mirror, Daily Star, The Sun, Buzzfeed and many others worked their usual magic and covered it in the news, which certainly sent a few chills down the old spine. Thanks, witches. 
From conception and design to doing some fangtastic creative photography with our fiend – we mean, friend Jonny Kennedy, plus media sell-in, it's been totally wicked.